Replacing Inefficient Lighting and Appliances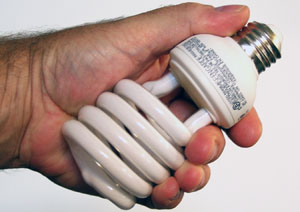 If you can change a light bulb or unplug a cord, you have all that is needed to easily benefit from updating your lights and appliances to more energy efficient types, even if you are not a handyman.
In most cases where you are looking for practical reasons for saving energy, it's not until you hit items that are wasting at least 7 watts that you find reason to justify any extra expense to save energy. Still, for any item, large or small, you can easily save power at no cost to you by simply changing your habits and unplugging things you rarely use.
To get a better handle on how much any watt level will cost in a years time, review our 'Yearly Costs for Wasted Watts' chart which indicates yearly costs from 1 to 100 watts of power at 10 cents, 12 cents and 14 cents per KWH. This chart assumes the item is always plugged in and does not account for when the item is actually in use, so the actual 'wasted amounts' may be slightly lower.

7 Foot Triple Light Solar Lamp Post

Illuminate or line your walkway with our 7' high, energy efficient, super-bright triple light lamp post. The LED lights use a special patented cone reflector to make the light brighter in each of our solar lamp posts.


Light My Shed II

Light up your shed, greenhouse, boat house or garage with this easy to install solar charged light.


Post Mounted Solar Lamp

Quickly install or replace your existing power consuming lamp post with our all new range of solar powered lamp posts. This model comes ready to install on your existing lamp post.
<- See 1st Step of Being Green
<- See 1st Step of Being Green
more energy saving products...